Friday the 20th was one of the hottest days that Sydney had encountered in 2015. Legitimately several times during the day I felt like my skin was melting off me, even at one point I had to remove my watch which had become super heated and was burning my skin. But as the sun faded over Sydney and a cooler breeze greeted us I filed into the cramped Danceateria at Goodgod Small Club, buzzing with excitement and 'yass'ing at every opportunity I could because final I was going to see sassy vetch JOY. headline a show.
Full disclosure I was pretty drunk. You see Goodgod have these amazing and cheap as chips Cocktail Jugs which I may have devoured like three earlier in the night. First support Joe Mungovan had me feeling all kinds of feels with his slick vocals and fingering on the guitar. He's kind of like a Ed Sheeran meets Hozier type act, one of those artist who don't need a big production and band in order to show they've got the goods. His cover of MGMT's 'Electric Feel' was just a real laid-back jam that flowed through the venue. Performing tracks from his first EP and his yet to be released second EP like the catchy 'Thunder' Mungoven showed us what's up and got  me ready for what was to come.
There's a kind of child-like endearing quality to Perth's Owen Rabbit. He talks to the audience in quick hurried sentences between tracks gesturing wildly with his hands but coming off as the kind of guy that you want to sit down with and just talk about random crap all night. Owen owned the Goodgod stage. His own brand of quirky off centre guitar infused Electroncia and individual vocal tone shook the room both literally with the deep bass and metaphorically with his insane vibes.
Bare foot Owen explained to the audience how his layered sampling worked with opening a tinnie and recording other various random object to create one of his tracks elements right there on the stage. Randomly enough the entire audience even got sampled chanting along with Owen which he to him sounded 'cool'. Highlight of the set for me at least was definitely when he bought out his latest single 'Denny's'. His vocals switch quickly from cautious to explosive and unchained  all in a moment, the track's heavy violent synth chorus make the whole room buzz. Dancing around in a bit of a haze was a mandatory experience at that point in the set.
Whilst bass deeper then the ocean shook the place to it's core a purple light hazed over the stage and  the band as the etherial future Queen of Melancholy pop music took to the stage. Synths slowly flowed onto the scene before a sudden silence and JOY. launched into 'Crazy For You'. Blonde hair tied back and eyeliner fiercer that Tyra Banks JOY. held the audience under a captivated trace whilst performing tracks from her first EP Ode.
'Stone' let the audience fall into a little bit of a groove whilst JOY. stared reflectively out into the sea of people lamenting on the craziness that has been the past year for her. She even bought some heat when she bought out 'Captured' in her own words 'turn(ing) it the fuck up'. Gurl was jumping for JOY. around that stage, lets just be thankful she didn't hit her head on that low ceiling though.
Of the two covers JOY. pulled out in her set her haunting angelic but still dripping with swag cover of Rihanna's 'Bitch Better Have My Money' was probably my favourite (the other was her cover of 'Marvin's Room' which has it's charm as the closer for the night but come on people #BBHMM). This was of course followed up by the blistering kick and soothing synths of 'About Us'. As she surveyed her kingdom of fans from the stage you could see the little smile on her face, the twinkle in her eye, the satisfaction of knowing that this was all happening and she had worked hard for it. Her soft soothing tones echoed through the room to the last second after she left the stage leaving me wanting just one more!!!!*
Perhaps I'm a little biased when it comes to JOY. but what she's doing/accomplished in 2015 is something of a marvel. This girl has worked her but off and it was so good to see her playing to a packed out house all adoring her brilliance. JOY. is the breakout act of 2015. Watch out 2016, she's coming for you heart and soul.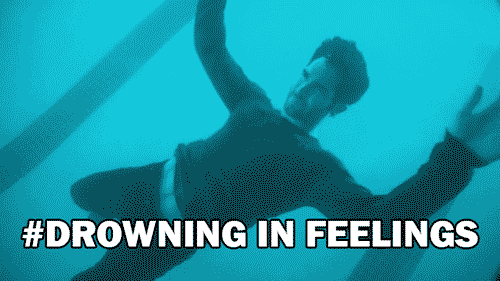 *that one more was my favourite track 'Weather' that unfortunately did not get a play : (